Carve the Great Harry Potter Pumpkin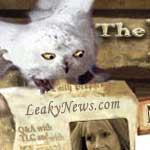 Oct 01, 2009
It is the time of year where the leaves begin to turn colors and pumpkins grace the front porch of many a house in the lead up to Halloween. To mark this occasion, our Contest Crew has devised the Harry Potter Themed Pumpkin Carving Contest to meld together creative carving skills with the world of Harry Potter. For this contest, simply carve a Harry Potter themed Jack O'Lantern and submit a photograph to the judges. This contest is only accepting carved pumpkins, so painted or otherwise decorated pumpkins can not be entered.
Readers over the age of 13 and not involved in the judging process may
submit one, original, PG-13 appropriate entry to
[email protected] before October 31, 2009 at 11:59 pm (EDT)
with "Pumpkin Carving" in the subject line of the e-mail. You may submit up to two .jpg, .png, or .gif formatted photos, no larger than 1 MB, to the above email address. The first
place winner will receive a custom made wand donated by Wizard Wood Wands.
Complete information about this contest can be found on the Contest Page, while Lounge discussion of all of our contests is located via this link.
Happy and, most importantly, safe carving!