Dec. 12th: Dan Radcliffe, David Yates to Participate in Live Fan Screening via Half-Blood Prince Blu-Ray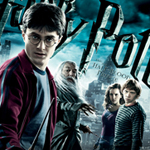 Oct 19, 2009
Check it out: actor Dan Radcliffe, and director David Yates are set to take part in a special online live screening of Harry Potter and the Half-Blood Prince. Video Business reports that WB will present its "first worldwide BD Live community screening with Harry Potter and the Half-Blood Prince on Dec. 12″ More info as follows:

"Potter will be screened with audio commentary. Director David Yates will host the event, which rolls out from London at 8 pm local time. Star Daniel Radcliffe also will attend. Fans who register their Half-Blood Prince
Blu-ray discs through BD Live will be invited to the screening, and the
first 100,000 who RSVP will be guaranteed a spot to participate.
"I'm really looking forward to the live community screening of Harry Potter and the Half-Blood Prince
and excited to talk directly to fans of the movie about my experiences
and answer their questions," said Radcliffe. "It's a wonderful way for
fans and for those directly involved with making a film to share
opinions and ideas."
Yates added, "I'm looking forward to engaging with the thoughts and
opinions of the fans who have supported us so loyally and passionately
over the years-without them the films wouldn't be the success they are."