43 Principal Cast Members Due on Set of Deathly Hallows Tomorrow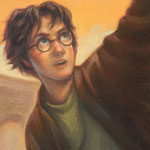 Oct 28, 2009
and it comes to us, the great battle of Hogwarts…Check out this eye popping Twitter update from actor Chris Rankin (Percy) regarding the upcoming Harry Potter and the Deathly Hallows: "in the hotel,
excited for filming in the morrow, but not excited for the 5am wake-up
call… 43 principal cast on set tomorrow...!
Wow.
Thanks Thiego!