MS Society Scotland Rep: Result of Resolutions May Bring JKR's Return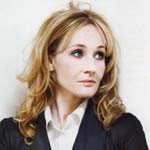 Nov 12, 2009
The Scotsman has a report online regarding the special general meetings of the MS Society Scotland taking place and a representatives belief that the possible independence of the organization could bring back former patron J. K. Rowling. As readers will recall, last April Harry Potter author J. K. Rowling stepped down from her role as patron of the MS Society due to internal conflicts. Today, the paper is reporting that with the introduction of new resolutions, former MS Society Scotland chairman Bill Findlay believes the organization could possibly see the return of J. K. Rowling. Mr. Findlay is quoted as saying:

"I would say if we got through motion three, giving us independence, she'd come back like a shot."
The paper goes on to say the following of the resolution and possible outcomes:

A special general meeting of the MS Society Scotland in Perth on Saturday will hear the result of a postal ballot of members who were asked to consider a number of resolutions.

One motion, proposed by the Caithness branch, calls for the MS Society Scotland to be independent of the UK charity. Another, proposed by Mr Findlay, urges the charity's members to record a "vote of no confidence" in the UK board of trustees.

It continues: "The failure of the UK trustees to act with due care and diligence resulted in significant financial losses for the charity, damaged its public image, and brought about the loss of its highly valued and respected patron JK Rowling."
A spokesperson for the Harry Potter author released the following statement:


"JK Rowling resigned as patron of the MS Society Scotland in April and, for this reason, thinks it inappropriate to comment on the internal affairs of the charity or on the question of independence. She continues to fund research into the cause and treatment of MS, and to hope the charity resolves its difficulties."
---
Leaky's Harry Potter Twitter list is the most exhaustive collection of news and official Harry Potter information in the world. Be sure to follow it today!