Deathly Hallows Cast and Crew Mark Remembrance Day While Filming Battle of Hogwarts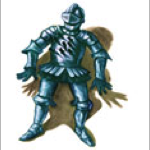 Nov 13, 2009
A very poignant moment took place this week during filming of Harry Potter and the Deathly Hallows and the epic battle of Hogwarts. Just as we mark Veterans day here in the US, the UK held a two minute moment of silence on Tuesday on Remembrance Day to honor those who had fallen during World War I. A Deathly Hallows crew member issued a text to BBC Radio 5 to say:
"We're currently filming the final battle sequence of the last Harry
Potter film, and we stopped for two minutes this morning. It was very
eerie, it was thought-provoking, in the mists, along the ruins of
Hogwarts."
You can hear the radio mention of this at this link ( around the 1:51 hour mark).
Thanks much to Snitchseeker for emailing!