ScreenCaps of Entire SS, CoS Ultimate Collector's Editions DVD Extras, Deleted Scenes, More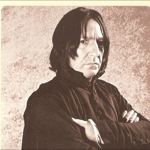 Nov 21, 2009
As we've been reporting all week, the Harry Potter and the Half-Blood Prince DVD as well as the Harry Potter and the Sorcerer's Stone and Harry Potter and the Chamber of Secrets Ultimate Collector's editions of the DVDs have been released in several countries around the world (not due out until next month in US/UK) As a result, our amazing and very hard working galleries crew have been able to screencap the entirety of all three, with screencaps galore now available for you to enjoy.
New and notable are from Harry Potter and Sorcerer's Stone:
48 page Booklet
Collector's Cards including Dan Radcliffe as Harry, Dame Maggie Smith as Professor McGonagall
DVD Box and Covers
Specials including Introduction by Dan Radcliffe
Creating the World of Harry Potter Part 1: The Magic Begins, including new footage of Emma Watson shot on the beach of Wales while filming Harry Potter and the Deathly Hallows, along with Dan Radcliffe, Rupert Grint on day they got their parts, director Chris Columbus, producer David Heyman, the Weasley family-just marvelous!
"A Glimpse into the World of Harry Potter" containing some of the theme park previews seen also on the HBP DVD
Deleted Scenes: Christmas (nice caps of beautiful Christmas Trees in Great Hall), Dudders in his Smelting uniform, Hogwarts Halls, Neville, extended scene with Alan Rickman's Snape and the 'I can bewitch your mind' sequence eep to the expression on Snape's face!, Reception Letter featuring Aunt Petunia (Fiona Shaw) and her unusual eggs 😉 and finally riding on the London Tube with Hagrid (including this hilarious shot of Robbie Coltrane as Hagrid and Dan Radcliffe's Harry on the Muggle transport system)
Harry Potter and the Chamber of Secrets Ultimate Edition
48 page booklet
Collector's Cards including Alan Rickman as Snape and Robbie Coltrane as Hagrid
DVD Box and covers
Screentests
Harry Potter and the Chamber of Secrets…Revealed
Creating the World of Harry Potter Part 2: Characters including many behind -the-scenes shots of HBP notably of Snape and Draco as the burning of Hagrid's Hut, and here, and truly heartbeaking moment of filming as Alan Rickman's Snape delivers the killing curse as Tom Felton's Draco looks on. Others of note include this new still of Jason Isaacs (Lucius) look at the portrait behind him! and this still depecting the malice of Lucius, older shot of Professors Snape, McGonagall and Madam Hooch, casting of Evanna Lynch for Luna, concept art for Ralph Fiennes as Voldemort, Warwick Davis interview for his role as Flitwick, Interviews with Fiona Shaw, Harry Melling and the Dursleys, Kenneth Branagh on his memorable and hilarious turn as Gilderoy Lockhart, Mark Williams and Julie Walters as Arthur and Molly Weasley at the Burrow, David Bradley as Filch, the late great Richard Harris as Professor Dumbledore, PoA director Alfonso Cuaron, Michael Gambon and Alan Rickman having a laugh in the Great Hall for PoA, Gary Oldman (Sirius Black), David Thewlis in prep work for role as Lupin, Emma Thompson as Trelawney, Rupert Grint during GoF years, Brendan Gleeson waiting to film as MadEye without his magical eye, Cedic Diggory (Robert Pattinson) button, Ralph Fiennes discussing his role as Voldemort, Helena Bonham Carter (Bellatrix) with David Yates in OotP, Natalia Tena as Tonks, Imelda Staunton as Umbridge with Maggie Smith as McGonagall and later waiting on set, Trios butterbeer drinks for The Three Broomsticks scene in HBP, interesting photo of an injured Ron (Rupert Grint) waiting to film with Emma Watson as Hermione, Matt Lewis on playing Neville, Bonnie Wright on playing Ginny Weasley, Jim Broadbent as Slughorn having a laugh with Dan Radcliffe in between takes, Tom Felton reading aloud from Sorcerer's Stone book! somber shot of Quidditch robed Harry walking in a field, and the improv screentest between Rupert Grint and Jessie Cave for her part as Lavender Brown.
Phew!
Finally, be sure to see this earlier post for the screencaps from the Half-Blood Prince DVD
HUGE THANKS to Erna and entire Galleries crew lead by Chris and Kimmy!