J. K. Rowling: Scotswoman Who Changed the Decade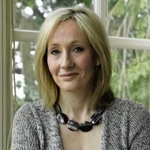 Dec 29, 2009
Harry Potter author J. K. Rowling has been named one of the Ten Scotswomen Who Changed the Decade by the Scotsman, who has ranked the most influential Scottish women of the past ten years. The newspaper relates the following regarding the contributions made by J. K. Rowling over the past decade to literature, along with her charitable work for MS research and advocating for disadvantaged children around the world:
JK Rowling
It is hard to think of a more powerful female figure to have emerged from Scotland in the past decade than JK Rowling. In 2000, Rowling was cementing her position as the world's most popular children's author with her fourth Harry Potter book, which broke all literary sales records in both the US and the UK. By 2007, Forbes magazine had ranked her the 48th most powerful celebrity in the world ' not just for her enormous impact on child literacy but for her philanthropic work. Her Volant Charitable Trust funds disadvantaged children and MS research. She is a vocal president of One Parent Families, and successfully campaigned for a law change in Romania concerning caged beds for orphans. Whatever she turns her hand to, Rowling has proved she is capable of effecting real change on a global scale.
The Harry Potter author is among other such Scottish women as livia Giles, Susan Boyle, Carol Ann Duffy, and Nicola Sturgeon.