New Entertainment Weekly Harry Potter Trivia Quiz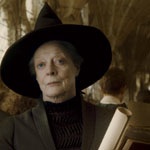 Jul 23, 2009
Looking for another Harry Potter Trivia Quiz? Thanks to Joann for telling us about a new quiz Entertainment Weekly now has on their site, here. Editor's note: While much of these are relatively easy, the magazine tosses in a few about the acting career of some of the adult actors.
Thanks too as well to Megan from Magical Menagerie for the heads up on some scans from the current issue of EW which has the written review of HBP and a photo montage of Emma Watson and her outfits for the various premieres.
Finally thanks to People magazine for letting us know about a new webpage they have set up featuring Emma Watson, here.