TV Watch: Emma Watson on Late Night with Letterman Tonight, More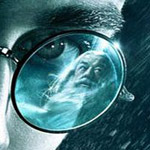 Jul 08, 2009
As readers will recall, there will be a premiere event held tomorrow, July 9 in New York City for Harry Potter and the Half-Blood Prince that will see many of the cast and crew here in the States. Press events are starting to take place here, notably actress Emma Watson will be a guest on the very popular Late Night with David Letterman TONIGHT, which will be broadcast tonight at 11:30pm on CBS (please note this show is taped earlier in the afternoon at the studios in NYC if fans are hoping to catch glimpse of Emma). Dan Radcliffe will be a guest on the same program TOMORROW night July 9th, with actor Rupert Grint due to guest on the syndicated talk show Live with Regis and Kelly (check your local listings for air times.)
Thursday, July 9th will also see an appearance from Dan Radcliffe on the It's On with Alexa Chung on MTV at 11:30am.
Set your TIVOS and VCRs for Friday, July 10 as both Dan and Rupert will be guest on NBC's The Today Show, and Dan Radcliffe due to appear on Regis and Kelly. Actress Emma Watson will be Regis on Monday, July 13th as well.
Finally do not forget actor Tom Felton will be meeting fans in person Friday July 10th at the Hot Topic event in Paramus, New Jersey at 7:00pm followed by a Question and Answer fan event hosted by our own Melissa Anelli and Andrew Sims of MuggleNet.