Actors in the News Weekly Roundup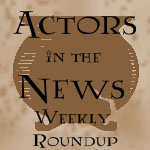 Jan 24, 2010
This week, the awards season is in full swing and we also have some news about new projects some of the Harry Potter actors have been working on. Firstly, thanks to Christian, we can bring you the news that Daniel Radcliffe (Harry Potter), Emma Watson (Hermione Granger), Rupert Grint (Ron Weasley) and Tom Felton (Draco Malfoy) are up for the German Bravo Otto Best Star in Cinema 2009 award. You can vote for up to three nominees here on the Bravo website.
Secondly, James and Oliver Phelps (Fred and George Weasley) are aiming to raise £500 for the Royal National Lifeboat Institution by selling their secrets. SOS Day is the RNLI's biggest fundraiser and will take place on January 29th. The RNLI uses the money to train and equip their 40,000+ volunteers with skills and lifeboats to protect Britain's coasts, as well as help out in both national and international flooding emergencies. More information on the "Sell Our Secrets" challenge and a place to donate can be found on the JustGiving page here or at the RNLI Facebook page. James and Oliver Phelps can also be seen in a video on YouTube talking about the challenge.
Thirdly, an article on Empire Online reveals that Ciaran Hinds (Aberforth Dumbledore) has joined the cast of "John Carter of Mars". Filming has already commenced in London. Many thanks to UniversHarryPotter for emailing in.
In more casting news, it has been confirmed that Helen McCrory (Narcissa Malfoy) will appear in an episode in the upcoming series of "Doctor Who" due to air this Spring. An article on SFX states that she will appear in the sixth episode, titled "Vampires Of Venice' written by Toby Whithouse ("Being Human") directed by Jonny Campbell ("Spooks," "Ashes To Ashes" and "Shameless"). Thanks nellythemarrow for letting us know!
Finally, the National Television Awards 2010 took place on the 20th of January at London's O2 Arena and Stephen Fry and David Tennant both received awards.
Stephen Fry, who narrates the British Harry Potter audiobooks, received both the award for Star Travel Documentary for his documentary "Stephen Fry In America" and the Special Recognition Award. A video of Mr. Fry accepting the Special Recognition Award can be seen here on YouTube. Hugh Laurie, Prince Charles, Jo Brand and Daniel Radcliffe feature in the video discussing the actor/director/poet/author/television presenter's work, including his reading of the Harry Potter audiobooks. Quotage:

Daniel Radcliffe: I've got a very good friend who every night, after coming home from university, goes to sleep listening to Stephen read the Harry Potter books on tape because he just does it so wonderfully.
David Tennant (Barty Crouch Jr.) received the award for Outstanding Drama Performance for the fourth year in a row for his work on "Doctor Who," which in turn won the award for Best Drama for the fifth year running.