June 2010 Release for LEGO Harry Potter Video Game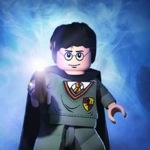 Mar 30, 2010
The official LEGO Harry Potter: Years 1 – 4 video game website has been revised to note a release date of "June 2010." While we await official word on an exact release date, this date change would put the release of the game one month behind the previously projected May launch. Pre-order options on such sites as Amazon.com list the release date for the video game as June 29, 2010.
On a related note, the official LEGO Harry Potter website contains a special VIP area, accessible with the password "Azkaban," with exclusive footage of the developers working on creating the game. Three new videos are now online, showcasing the creative and technical processes behind:
These three new videos can now be found as part of our LEGO Harry Potter video collection in our galleries.
As a reminder, the video game preorders are available via our Cauldron Shop on the XBox 360, PS3, Nintendo Wii, Nintendo DS, PSP, and Windows XP platforms.