LEGO Harry Potter Website Updated With New Gallery, Widget and Game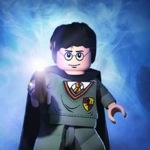 May 04, 2010
The website for the LEGO Harry Potter: Years 1 – 4 video game has been updated to include a new gallery of screenshots, a desktop widget and a downloadable game. The desktop widget allows you to watch videos, play games and send Owls to friends; the LEGO Harry Potter Currency Counter mini-game involves collecting LEGO Studs from Harry's vault at Gringotts Bank for his first year at Hogwarts. You can find the website at this link.
In related news, the video game has graced the cover of Issue 133 of Nintendo World magazine. A scan of the cover is can be seen in our galleries via this link. Additionally, an extensive article on Kotaku about the LEGO game also features a new still from the game: a scan of Hogsmeade in the snow which you can also see in our galleries. The article, which you can read on the Kotaku website, has a number of quotations from Traveller's Tales' head of production Jonathan Smith:

"What Indiana Jones can do at the start of the [Indiana Jones LEGO] game is the same as what he can do at the end' Smith said. "Harry is going to go on a learning adventure over four years, transforming from a boy who can't do much at all ' he can wave, picked things up ' to an incredibly powerful wizard."
The LEGO Harry Potter: Years 1 – 4 game will be released on the 25th of June.
Many thanks to ScarPotter.com for the heads up about the magazine news!