Light a Birthday Candle for Lumos Today With Newly Launched iPhone App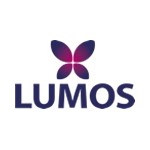 Jun 01, 2010
Lumos, the charity founded by J.K. Rowling formerly known as the Children's High Level Group, has launched an iPhone app as part of their Light a Birthday Candle for Lumos campaign. As today is International Children's Day, supporters are invited to light a virtual birthday candle; the proceeds from the purchase of the virtual candles will be used to help improve the lives of disadvantaged children by moving them out of institutions and into family-based care so that they can properly celebrate their next birthdays.
A press release issued by Lumos states that it is "the first UK-based charity to launch a global mobile fundraising
platform" and invites supporters all around the world to download the free mobile app. Information and news about Lumos' work is featured on the app and supporters can choose between four interactive candles, each of which costs £1.19, £4.99, £19.99 or £49.99. Shaking the iPhone will move around the flame and it can be blown out temporarily by blowing into the microphone.
Chief Executive of Lumos Richard Alderslade addresses the importance of celebrating children's birthdays:
There are one million children living in vast, depressing institutions across Central and Eastern Europe. Alongside malnourishment, maltreatment and isolation, the lack of a birthday may seem an irrelevance. However, as all parents know, birthdays play a very important role in marking the chapters of childhood and are a source of great happiness.
A mobile site has been launched for those without iPhones who can nonetheless access the internet on their phones. The mobile website can be found at m.lumos.org.uk and features information about how to download a virtual candle, tea party recipes for those hosting fundraising events and a number of fundraising tips. This website can also be accessed using a computer with internet access. For more information, go to the Lumos website via this link.