Emma Watson Hosts Farewell Dinner for Harry Potter Cast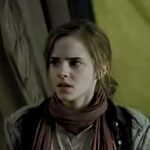 Jun 17, 2010
People is reporting that Emma Watson (Hermione Granger) hosted a dinner during the last week of filming "Deathly Hallows" as a way of saying good-bye to the series:
"'The last
week of filming Emma had a dinner at her place, and we spoke about
the best moments of filming, our secret crushes on set ' all kinds of
random questions,' says James Phelps, who plays mischievous Fred Weasley
in the movies. 'But all the answers to these questions will stay in
that room!'"
The article goes on to discuss a little bit of last night's Wizarding World of Harry Potter celebrity preview.