Deathly Hallows Casting: Teddy Lupin and Young Sirius Black Cast for "Deathly Hallows" Films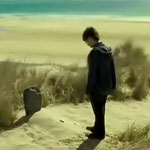 Jun 25, 2010
The talent agency of A&J Management has updated the online resume of actor Luke Newberry to note that he will be portraying the role of Teddy Lupin in the "Harry Potter and the Deathly Hallows" film. During filming of the Epilogue sequence last month in London, Mr. Newberry can be seen entering the set for the film. Images from this bit of filming can be found in our galleries here. In addition to this, word has come online that the young actor Rohan Gotobed is said to be playing the role Young Sirius Black in the second part of the "Deathly Hallows" film.
"Harry Potter and the Deathly Hallows: Part I" is set for release November 19, while "Part II" will arrive in theaters July 15, 2011.
Thanks to SS for the tip!