Dismissal Requested for Copyright Infringement Case Against Bloomsbury, J. K. Rowling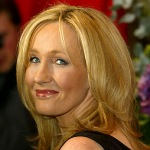 Jul 29, 2010
As readers will recall, last February the estate of the late Adrian Jacobs added Harry Potter author J. K. Rowling to a lawsuit against UK Potter publisher Bloomsbury, charging copyright infringement of a 1987 work The Adventures of Willy the Wizard-No 1 Livid Land. The lawsuit, which Ms Rowling related she was "saddened" by, claims the author "copied substantial parts of the work of the late Adrian Jacobs, The Adventures of Willy the Wizard-No 1 Livid Land, and that Bloomsbury in selling the books have infringed the Estate's copyright."
Legal representatives for Ms Rowling continued to refute the claims on before the High Court in London on Wednesday, where they petitioned for the case to be dismissed before trial. The Telegraph reports:
Ms Rowling "did not copy the claimants work and there are no grounds for thinking otherwise", the Financial Times reported him as saying. Mr Baldwin said the books were widely different and claimed it was fanciful to suggest Harry Potter was based on Willy The Wizard.
"We do not hold back ' we say the allegations are a disgrace … and should never have been made," he told Mr Justice Kitchin, who has been asked to give summary judgment on whether the claim should proceed to trial.
…
Mr Baldwin told the court that Willy the Wizard "was very, very badly written" and alleged the claimants' website described it as "almost unreadable".
Many thanks, Erna!