Join the Final Battle Campaign for DH Film; UK Premiere Date Reportedly November 11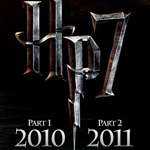 Aug 11, 2010
WB is calling for fans of the Harry Potter films on Facebook to "Join the Final Battle" with a new campaign for the first part of the final Harry Potter films today on the social networking site. As a grand prize for the campaign and competition, one hundred lucky UK and Ireland residents will receive a ticket to the UK premiere of the "Harry Potter and the Deathly Hallows: Part 1″ film, which they reveal to be in London, England on Thursday, November 11, 2010. Details are as follows:

Between now and the film's release, we will be giving away 100 tickets to the world premiere in London.
Only members of the Join The Final Battle Application will be eligible to win these tickets, and winners will be chosen via a series of random prize draws. Once you sign up to Join The Final Battle Application you will automatically be in with a chance to win. We will be selecting the first 10 winners (who will each win one pair of tickets) from those who have signed up by midnight on Friday 13th August 2010.
Members of the Join The Final Battle Application will also have the chance to win other great prizes including; exclusive memorabilia, games, DVDs and much more.
The launch of this new endevour includes a video of actress Emma Watson, which can be viewed right here in our Video Galleries (screenshots here) , as well as much more. Full information can be found here. We await official confirmation from WB on the UK premiere date for DH:1, so please stay close for the latest!