Children's Charity Lumos Calls for 2011 Virgin London Marathon Runners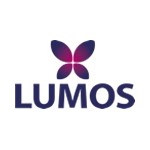 Oct 27, 2010
Lumos, the children's charity founded by J.K. Rowling, has put out a call for committed fundraisers who would like to take one of two Gold Bond places in the 2011 Virgin London Marathon. The charity passed along a press release about participation in the Marathon, which says:

Budding marathon runners who are interested in running the Marathon in aid of Lumos would need to agree to raise a minimum of £1,500 for the charity. The funds raised will go towards Lumos' vital work which aims to put a stop to the systematic institutionalisation of disadvantaged children across Eastern and Central Europe.
Anyone interested in being considered for one of the Gold Bond places must email [email protected] or call +44 (0) 7253 6565 by the end of October. Alternatively, those who have won their own places through the Public Ballot can join the Lumos team, "and receive support from a dedicated member of staff who can advise on fundraising, tips and encouragement, and a cheer team on the day" according to the news post about the Marathon on the Lumos website.
Deborah Granville, Head of Fundraising at Lumos, also called for "any celebrities who already have a marathon place – and are thinking about a charity to fund-raise for – to consider Lumos." The charity, which was previously known as The Children's High Level Group, revealed its new name and focus in February, earlier this year. Find out more information about the charity here on its official website.
The Virgin London Marathon will take place on the 17th April, 2011.
Thanks to Catherine for emailing in, best of luck to anyone who goes for it!