LEGO Harry Potter: Years 1-4 Gift Pack for the Nintendo DS to be Released at the End of November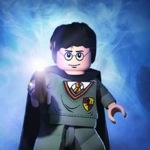 Oct 30, 2010
On November 22nd a LEGO Harry Potter: Years 1 – 4 gift pack will become available for the Nintendo DS. It will include a color game guide, a LEGO Harry Potter stylus, and a LEGO Harry Potter mini-figure.
The official press release is as follows:
Warner Bros. Interactive Entertainment (WBIE) and TT Games are bringing
the magic of Harry Potter to the fingertips of Nintendo DS players this
holiday season with an all new LEGO® Harry Potter: Years 1-4
Nintendo DS holiday pack perfect for gift givers. The Nintendo DS gift pack
features a copy of LEGO® Harry Potter: Years 1-4 along with
the following new additions to charm and delight gamers.
48-page color gamer guide for the
Nintendo DS version of

LEGO Harry Potter: Years 1-4

LEGO Harry Potter: Years 1-4

branded stylus

LEGO Harry Potter

mini-figure
The LEGO Harry Potter: Years 1-4 Nintendo DS gift pack
will be available at all major retailers beginning November 22, 2010 just in
time for Black Friday.
LEGO Harry Potter: Years 1-4 is the winner of the
Gold 2010 Parents' Choice Award and gives gamers the chance to experience
the magic and adventure of Harry Potter in a uniquely LEGO way. Playing as
Harry Potter, Ron Weasley and Hermione Granger, as well as more than
100 other favorite characters, gamers will have the opportunity to attend
lessons, cast spells, mix potions, fly on broomsticks and complete tasks to
earn rewards. Throughout the game, players will also have the freedom to
explore iconic settings from the wizarding world including Hogwarts
castle, Diagon Alley, the Forbidden Forest and the village of
Hogsmeade.