Links to Tomorrow's "Deathly Hallows: Part One" World Premiere Livestream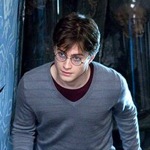 Nov 10, 2010
More details have been released about the live stream of the "Harry Potter and the Deathly Hallows: Part One" World Premiere in London's Leicester Square tomorrow evening. Video platform Livestream will be broadcasting from the red carpet and has set up a page to watch the premiere at this link. Promising "behind-the-scenes secrets," the live stream begins tomorrow – 11th November 2010 – at 5pm GMT/12pm ET. You can also watch the webcast on UStream, via this link.
Alternatively, you can watch the webcast right here on Leaky via the LiveStream feed below:
style=" padding-top: 10px; text-align: center; width: 560px;">Watch live streaming video from harrypotter at livestream.com
Leaky will be on the scene at the London and New York premieres, so stay close for new videos, pictures and more from the event! If you'll be in New York on Monday, don't forget to check out the Harry Potter fan post-Deathly Hallows Premiere party Leaky is planning along with our friends at Mugglenet. You can find the Facebook page for the event at this link.