HP Actors to Attend France and Taiwan "DH: Part 1″ Premieres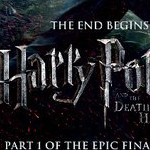 Nov 12, 2010
Warner Bros. Taiwan have confirmed that James and Oliver Phelps (Fred and George Weasley, respectively)
will visit Taipei, Taiwan from November 15-18. The actors will attend the Taiwanese Premiere of "Harry Potter and the Deathly Hallows: Part 1″ on the 16th November. James and Oliver will then take a tour of the 2010 Taipei International Flora Exposition on the 17th of November. This visit will mark the first time members of the Harry Potter cast have gone to Taiwan. Many thanks to HPFL.net for the heads up!
In related news, James and Oliver Phelps will also attend the French premiere of "Deathly Hallows: Part 1″ in Tours alongside Mark Williams (Arthur Weasley), Clémence Poésy (Fleur Delacour), Evanna Lynch (Luna Lovegood) and Warwick Davis (Filius Flitwick). The premiere will take place on the 22nd of November. Cheers to UniversHarryPotter for the heads up!