Videos: Interviews with the Harry Potter Cast, and New TV Spots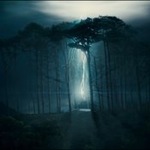 Nov 13, 2010
More video interviews with the cast of Harry Potter have come in and we have them for you to watch in our Video Galleries.
Access Hollywood was at the World Premiere of "Deathly Hallows: Part 1″ and interviewed Daniel Radcliffe (Harry Potter), Rupert Grint (Ron Weasley), and Emma Watson (Hermione Granger) about the movie. You can see those interviews here.
TV Guide interviewed both Radcliffe and Watson about their kiss in "Deathly Hallows: Part 1." You can see Radcliffe's interview here and Watson's interview here.
We had a short clip of Radcliffe's appearance on the Graham Norton Show yesterday, but you can now see his entire interview here. Capital FM also interviewed Radcliffe about "Deathly Hallows: Part 1″ and you can see that interview here.
Movies.ie had junket interviews with Tom Felton (Draco Malfoy) and James and Oliver Phelps (Fred and George Weasley).
We also have two new TV Spots, which, while not containing any new footage seem to be from the future. One TV Spot advertises the release of "Deathly Hallows: Part 1″ tomorrow, while the other says the movie is now playing. Enjoy!
Many, many thanks to the Leaky video crew!