New Books for Harry Potter Book Club, Jo's Book Nook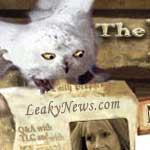 Nov 07, 2010
As it is now November, both of our book clubs at the Leaky Lounge have selected new books to read and discuss. The Harry Potter Book Club is reading Harry Potter and the Goblet of Fire. Revisit the fourth book in the series in good company here at the Leaky Lounge.
Our non-Harry Potter book club, Jo's Book Nook, is reading the Artemis Fowl series by Eoin Colfer this month. Seven books in the series about the teenage criminal mastermind have been published so far. Take part at this link.
The
forums for both book clubs are full of polls, quizzes and interesting
discussion topics for MyLeaky members to enjoy. Happy reading!