Leakypedia Page of the Day – December 12th 2010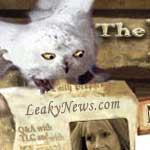 Dec 13, 2010
Happy Monday everyone! Today's Leakypedia topic of the day is "Felix Felicis"
Felix Felicis, also called "liquid luck", is a magical potion
that was introduced to us for the first time in Harry Potter and the
Half-Blood Prince. Today we would like your help filling out this
entry in the Leakypedia with as much complete and accurate information
as possible. Please take a second to look at the existing entry,
determine what information you think it's missing, and bring it to us! *Quite a bit is missing in this one as this particular entry is blank! So today you've got a clean slate!
It is very quick and easy to sign up to be able to directly edit the
Leakypedia, and we encourage you to do so to help us with today's and
all future article of the day posts. You can also use this post's
comment thread with general feedback on the page or as a collaboration
point with your MyLeaky friends. And speaking of MyLeaky, our biggest
contributors to posting to today's topic will receive 75 Myleaky points,
further helping along their house's chance at winning this month's cup!
Be mindful for the Leakypedia posting guidelines and be sure to
source your Canon based contributions. Report back here to this comment
thread to brag about your accomplishments (include your Leakypedia name
in your post) to make sure not miss out on your well deserved house
points!
So don't just sit there, dig in!