Followup: Brother of Padma Patil Actress Admits Assault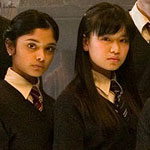 Dec 20, 2010
In a followup to a story from July, Ashraf Azad has admitted attacking his sister, Afshan (Padma Patil) over her relationship with a Hindu man. The Guardian reports, "Ashraf,
28, from the Longsight district of Manchester, admitted one charge of
assault occasioning actual bodily harm as his trial was due to begin at
Manchester crown court."
The Padma Patil actress ran out of the family home through a bedroom after her brother overheard Afshan talking on the phone to her boyfriend:
[her]
father was woken by his son shouting: "Sort out your daughter. She's a
slag." He continued to further assault her, in disputed Bengali,
shouting, "Just kill her."
"The assault continued. There was a
discussion where she was being called a prostitute," the prosecutor
said. Afshan Azad made a statement to police in which she said the
threats to kill her continued.
Reading from her police statement,
Vardon added: "My father began saying he would do it – a reference to
kill her – as he did not want his sons to have her blood on their hands
and he would do time for it." He said then she began to feel "very
scared".
The newspaper states that Ashraf will be sentenced for the assault on 21st January 2011, following pre-sentence reports.
Afshan's father, Abdul Azad, was found not guilty of making a threat to kill
his daughter and was bound over to keep the peace for 12
months. Ashraf Azad was also formally found not guilty of making the
death threat against his sister. Afshan gave some statements, but did not attend the trial:
[Afshan] gave a statement to the two
suspects' lawyer, saying: "I dearly love my father and brother. The
proceedings have caused me no end of distress and if it goes ahead it
will make things much worse for me."
She claimed she was not
fluent in Bengali and that the threats she had alleged were actually her
father saying "over my dead body" that she would be allowed to go out
with a Hindu man.
Read more at The Guardian website.