Polyjuice Potion – Leakypedia Post fo the Day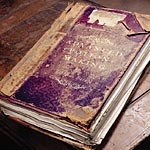 Dec 20, 2010
Happy Monday everyone! Today starts our second week of daily Leakypedia posts. Last week went pretty well! Lots of you recieved 75 MyLeaky points for each day you helped, and many more of you will be receiving yours by days end.
Today's page of the day is Polyjuice Potion. This magical potion was used many times in the novels, from Hermione's batch in Myrtle's bathroom to the seven Potters scene in Deathly Hallows and beyond.
Help us write up a solid entry for Polyjuice Potion here and receive 75 MyLeaky points each!