Happy Birthday, Chris!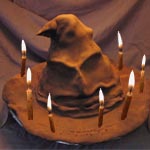 Dec 21, 2010
Posted by Melissa Anelli
Today is a special day! Our very own Chris Dotson is celebrating a birthday – if you've ever watched a video here at Leaky (and so many thousands of you have!) or enjoyed our Leaky Park mobile app then please join us in offering Chris the happiest of times! Happy birthday, Chris!