I think this is the Leakypedia Page of the day post?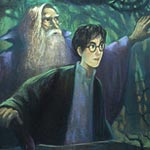 Dec 23, 2010
I came on here to post about the Leakypedia Page of the Day, which was supposed to be about a spell called the Confundus charm. But now I'm not so sure. I think I'm supposed to ask for MyLeaky members' help filling that page out, or maybe it was something about Jingle Spells? Did you know you can order Jingle Spells 4 on iTunes? I'm sure anymore myself, I should ask Melissa.
Anyway yes, something about the Confundus charm, if you are interested in 75 MyLeaky points, that is.