Winners of Wizarding World T-Shirt Contest Announced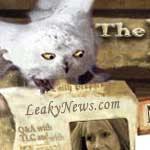 Dec 23, 2010
After going through many wonderful entries, our Contest Team is pleased to announce the winners of this month's contest, the Wizarding World T-Shirt Contest, which asked contestants to design a shirt geared towards the teenage witch or wizard. The winners are:
First Place: ThatEnglishHalfBlood
Second Place: nellythemarrow
Third Place: Jenni S.
Honorable Mention: Rachezee
When you click the user's name you'll be taken to their entry. For close-up versions of each user's entry click here.
Congratulations to the winners, and to everyone who entered the contest!