Rediscover Deathly Hallows with the Lily and Stag Inn Reading Groups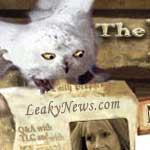 Mar 17, 2010
The Lily and Stag Inn reading groups at the Leaky Lounge invite you to join their discussion of Harry Potter and the Deathly Hallows starting
today, the 17th of March. Once sorted into a reading group, you will be "Rediscovering the Magic" of the seventh Harry Potter book in a close-knit, family-like environment. The
small groups dissect one book at a time, chapter by chapter, looking
beyond the surface of the text and getting down to the deeper meaning.
Each group is led by several discussion facilitators ready to serve you
up a wonderful reading experience in a small, friendly and relaxed
atmosphere! The rooms are hidden away from public view, so only members
of our Lily and Stag Inn are able to read or take part in the
discussion. If you'd like to participate, click here to be transported to the Sorting!
Happy reading!