May 2010 Craft Along Now Open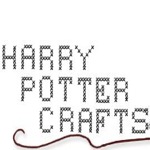 May 13, 2010
The Crafty Witches have launched a brand new Craft-Along for the month of May, entitled "Fighting the I'm-Not-Crafty Syndrome." The task for this month is to make Potter Glass Marbles, which require minimal supplies and are easy for everyone of any crafting ability to make. MyLeaky points will be awarded to everyone who participates in the Craft-Along as follows:
1 MyLeaky point for signing up for a Craft-Along
1 MyLeaky point for every suggestion you give at this thread on

how to use the finished Marbles

5 MyLeaky points for posting pictures of one finished product
10 MyLeaky points for posting pictures of every extra finished product
You can sign up to participate at the Craft-Along thread or find more information on the Craft-Along page here. The May Craft-Along page can be found at this link with information about tutorials and this month's project. You can get help with your craft, or discuss it while it is a work in progress via this link and please post pictures of your finished crafts in this thread. If you're not registered at the Leaky Lounge, you can sign up right here.
This Craft-Along will run until the end of May. Happy crafting!