Read "The Necromancer" with Jo's Book Nook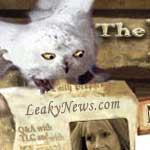 Jun 13, 2010
Jo's Book Nook, our non-Harry Potter book club at the Leaky Lounge, invite you to join them in reading The Necromancer by Michael Scott. The Necromancer is the fourth title in Scott's The Secrets of the Immortal Nicholas Flamel series and is preceded by The Alchemyst, The Magician and The Sorceress. The forum for the first three books in the series has been re-opened with new discussions, including topics on the themes and questions arising from the fourth installment.
For those of you in the UK where The Necromancer is not released until the 5th of August, the forum will re-open on the 14th of August in order to allow British readers to participate in the discussions.
Jo's Book Nook is open to all MyLeaky members; take part via this link.