New Books for Jo's Book Nook, Harry Potter Book Club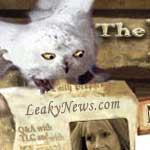 Jul 05, 2010
As it's now July, both of our book clubs at the Leaky Lounge have chosen new books to read and discuss. The Harry Potter Book Club is reading Harry Potter and the Deathly Hallows; you can take part at this link.
Secondly, our non-Harry Potter book club, Jo's Book Nook, is this month reading George Orwell's 1945 novella Animal Farm. J.K. Rowling named Animal Farm as one of the 10 books all pupils should read in the 2006 issue of the Royal Society of Literature magazine. Take part in the discussion at Jo's Book Nook.
The forums for both book clubs are full of polls, quizzes and interesting discussion topics for MyLeaky members to enjoy. Happy reading!