WB Ask for Fan Questions for Felton, Wright, Lynch, Lewis and Phelps Twins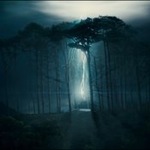 Sep 12, 2010
The Official Harry Potter UK Facebook fan page has been updated with a call for questions from fans to be put to a number of actors from the Harry Potter cast in an upcoming interview. WB ask:

Ever wanted to ask a question to Tom Felton, Bonnie Wright, Evanna Lynch, Matthew Lewis or James and Oliver Phelps? Well, as Harry Potter UK has some of the luckiest fans in the world, here is your chance! We've got our quick quotes quills at the ready so submit your questions below and they may just be asked in an exclusive facebook interview next week!
Take part on the Facebook page at this link. You must have a Facebook account to comment.
Thanks to SnitchSeeker for the heads up!