Actors in the News Weekly Roundup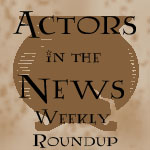 Sep 21, 2010
The Harry Potter cast have been busy attended a number of events and benefits this week. Firstly, Jason Isaacs (Lucius Malfoy) and Nick Moran (Scabior) attended the British Premiere of "The Kid"; the film is an adaptation of a 2003 besteller and follows Kevin Lewis, who makes a better life for himself after growing up on a London council estate and being caught up into a criminal underworld. Moran directed the film, and you can find photos of both Isaacs and Moran at the premiere at this link. Isaacs then attended the TAG Heuer 150th Anniversary Party; you can find photos from that event here in our galleries.
Rupert Grint (Ron Weasley), James and Oliver Phelps (Fred and George Weasley) attended the Samuel L Jackson Shooting Stars Benefit Welcome Pairing Dinner, followed by the Benefit Golf Tournament and Closing Gala Dinner. The benefit was held in the Grand Resort, Bad Ragaz, Switzerland from the 14th to 18th of September. You can find images from these events here, here and here in our galleries.
Lastly, Jim Broadbent (Professor Slughorn) also made an appearance at the Toronto Film Festival. Broadbent attended the premiere for "Another Year", in which the actor stars as Tom as well as the 11th Annual InStyle and the HFPA's Toronto International Film Festival Party. Photos of Slughorn at these events can be found here and here in our galleries.