Copyright Lawsuit Against J. K. Rowling, Bloomsbury Dismissed by Judge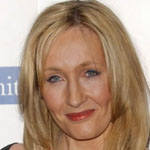 Jan 06, 2011
A lawsuit against Harry Potter author J. K. Rowling and the book's UK publisher, Bloomsbury, by the estate of the late Adrian Jacobs has been dismissed by the judge, a statement from US Potter publisher Scholastic reveals. The statement reads:

Scholastic is extremely pleased that Judge Scheindlin decided to dismiss, at the earliest stage possible, the lawsuit brought against Scholastic by the estate of Adrian Jacobs. The Court's swift dismissal supports our position that the case was completely without merit and that comparing Willy the Wizard to the Harry Potter series was absurd. Judge Scheindlin clearly agreed, stating: "¦the contrast between the total concept and feel of the works is so stark that any serious comparison of the two strains credulity." Scholastic will continue to vigorously defend any such frivolous claims challenging the originality of Harry Potter and the brilliant imagination of its author, J.K. Rowling.
This ruling follows a request for dismissal petitioned by Bloomsbury last July. Previously, the estate of Mr. Jacobs charged the publisher and Ms. Rowling with copyright infringement of a 1987 work The Adventures of Willy the Wizard-No 1 Livid Land.