Emma Watson Debuts Final Collection for People Tree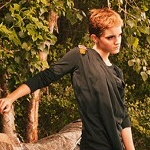 Jan 27, 2011
The Telegraph has published a preview for Emma Watson's (Hermione Granger) third and final collection for People Tree, the fair trade clothing organization she has been collaborating with since 2009.
Miss Watson said she began designing the outfits shortly after beginning university in the U.S.
"Safia, People Tree's founder, and Misato, People Tree's designer, came out to work with me in Rhode Island. Together we decided on all the colours, fabrics, shapes and craft skills. Most of all, we took care to design a really wearable collection that truly celebrates the traditional skills of People Tree's fair trade groups around the world."
Twelve items from the collection are currently on sale through the People Tree website. A photo of the actress modeling one of the dresses can be seen in the Telegraph.