EA Games to Address LeakyCon 2011 for Keynote Presentation on Creation of Deathly Hallows: Part 2 Video Game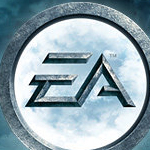 Jun 02, 2011
EA Games, the makers of the Harry Potter video games, will be LeakyCon 2011's third of four keynote events at our second charitable Harry Potter conference this July in Orlando, Florida. The game-makers will be on hand at LeakyCon to discuss what it takes to bring author J. K. Rowling's magical world to life in your living room for the final installment of the video game series. Full description:

Step behind the scenes with the Production team at Electronic Arts and learn what it takes to create the videogame adaptation of the final Harry Potter movie. How do we create authentic locations from the movie? How do we bring the real actors to life in digital form? How do we re-create all the action from the final story for you to play? This session will answer all of these questions and more and give you a glimpse at the final game in action.
Tickets for this special LeakyCon 2011 keynote event are now available to all registered LeakyCon attendees via the My Registration page. This exciting and informative event is available for only $20. LeakyCon Rock Star registrants may choose this keynote as part of their registration package, please email your liaison for confirmation.
Stay close to LeakyCon.com and LeakyNews.com; more announcements coming shortly!