London Film Museum to Host "Harry Potter: A Magical Event"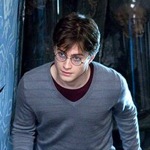 Jun 21, 2011
"Harry Potter: A Magical Event" will be taking place at the London Film Museum on Saturday, July 2.
According to the Harry Potter UK Facebook page, the event will allow fans to see actual props and costumes from the films as well product demonstrations tying into the final film's release.
Toymaker Tomy will be on-site to demonstrate some of their products including the "Monster Book of Monsters," Hermione's bag, and Infra-Red wands. Fans will also have a chance to win a pair of tickets to the world premiere of "Part 2″ by taking part in a wand debate with Tomy's Infra-Red wands.
Tomy will be joined by other companies such as EA Games, LEGO and Panini who will have their products on display and available for fans to test out.
Entrance to "Harry Potter: A Magical Event" will be free of charge for fans who arrive in costume! Standard ticket holders for the London Film Museum on that Saturday will also be granted access to the event.
If you're unable to make it on July 2, the props and products on display will remain at the London Film Museum until the end of 2011.