J. K. Rowling to Attend Pottermore Press Conference Thursday?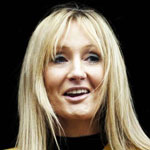 Jun 22, 2011
The New York Times is reporting Harry Potter author J. K. Rowling will be in attendance at a press conference tomorrow morning, following an expected YouTube announcement regarding Pottermore. The articles states:
Ms. Rowling will appear at the Victoria and Albert Museum on Thursday morning. Her spokeswoman instructed reporters in an e-mail that Ms. Rowling would not permit one-on-one interviews. Filming, recording and photography will also be banned from the news conference.
This information has not been confirmed, but tomorrow (Thursday, June 23) at 7am EST is the estimated time at which the countdown clock on YouTube.com/JKRowlingAnnounces is slated to go online.
As always, stay close to Leaky for all the latest on Pottermore.