Pottermore Welcome Emails to be Sent Out Daily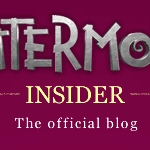 Sep 08, 2011
The Pottermore Insider blog has been updated to say that Welcome Emails to beta registrants will now be sent out on a daily basis:
The good news is that we no longer expect to pause sending these (as mentioned in our Beta testing and Welcome emails post). Instead, we plan to send emails out daily over the next two
weeks. As always, there's a chance that our plans may alter as we assess
the site and how it is reacting to new users but we will update you if
anything changes.
For those who will be joining Pottermore over the next two weeks, don't forget to read our From duelling to potions post and check our Help page for answers to any other questions you have about the site.