Last Call for Wrockstock Registration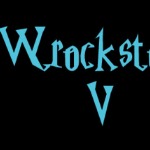 Oct 21, 2011
Wrockstock, the fan-run Wizard Rock event that takes place at the YMCA Trout Lodge in Potosi, Missouri has put out a final call for registration. The event takes place next week from October 28 – 31, 2011.
To book a room for the event, contact Cat Dickey at the Trout Lodge at 1-573-438-2154 extension 115. Registration at the Lodge includes meals three times a day plus all activities. Once a room is reserved, fans can purchase a Wrockstock registration pass at their own price. For more information regarding registration and accommodations at the lodge, please visit this page. Registration will be open until Oct. 27 at 4 p.m. CST.
If you're in the area, don't miss out on the opportunity to be part of a fantastic Harry Potter community and enjoy some wrock!