Followup: December 29th Last Day WB will Ship Current Harrry Potter Film Titles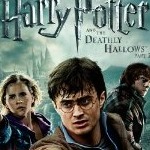 Oct 26, 2011
In a followup to Leaky's September 20th news that Warner Bros. would cease shipment of all eight "Harry Potter" films on BluRay and DVD starting December 29th, Deadline.com has posted a snippet containing further information about the decision. They report:
"[Warner Bros. will stop] shipping all Harry Potter theatrical film titles (including Harry Potter and the Deathly Hallows ' Part 2, and Harry Potter: The Complete 8-Film Collection) as of December 29, 2011 (moratorium does not include digital ' Electronic Sell-Through & VOD ' or games).
This means that following the November 11th (December 2nd in the UK) release of these two new editions, fans of the series will have little over one month to purchase their copy of the eight film collection. Fans, however, will still be able to purchase digital copies of the films through their preferred online medium.
Thanks to all who emailed!