International Territories to be Unaffected by Harry Potter DVD Pull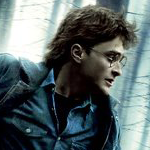 Oct 29, 2011
Cinema Blend is reporting that international territories, meaning any country apart from the United States, will not be affected by Warner Bros.' decision to stop shipment of the "Harry Potter" DVDs and Blu-rays after Dec. 29, 2011. Fans in the U.S. will still be able to purchase digital copies of the films online.
For those unfamiliar with the situation, check out Leaky's followup post about it here.
"Deathly Hallows: Part 2" will be released on Nov. 11 in the U.S. and Dec. 2 in the U.K.