Best Buy Hosting Pre-Black Friday Screenings of "Deathly Hallows: Part 2"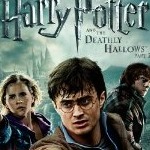 Nov 15, 2011
Best Buy will be hosting a free movie screening of "Harry Potter and the Deathly Hallows: Part 2" on Nov. 24, Thanksgiving night, just hours before it opens its doors to customers for Black Friday shopping.
The screenings will be held at select Best Buy stores across the U.S. Visit this website to find the store closest to you. The movie will start at 9 p.m. with giveaways and refreshments starting at 8 p.m. Best Buy will then open at midnight for Black Friday shoppers.
"Deathly Hallows: Part 2" is now on sale in the U.S. Best Buy is the only store, however, which sells the 3D Blu-ray version of the film.