Harry Potter Cast to Make Appearance at Harrods on Dec. 1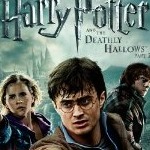 Nov 18, 2011
James and Oliver Phelps (Weasley Twins), Jessie Cave (Lavender Brown) and Warwick Davis (Flitwick/Griphook) will make an appearance at Harrods' Harry Potter shop on December 1st to meet fans and sign copies of "Deathly Hallows: Part 2″ on Blu-ray Triple Play.
The event will start from 5:30 p.m., but only 300 wristbands will be handed out beginning at 10 a.m. Below are instructions for fans interested in attending the meet and greet with the cast:

Due to the limited time available, access to the queue will be strictly limited to 300. Wristbands will be issued from 10am at The

Harry Potter

Shop at Harrods on the day of the event on a first-come, first-served basis with a queue starting at Door 3 of the store.
"Deathly Hallows: Part 2″ will be released on Blu-ray/DVD on December 2 in the U.K. It is currently available in stores in the U.S.