Dan Radcliffe and "How to Succeed" Cast to Appear in Macy's Thanksgiving Day Parade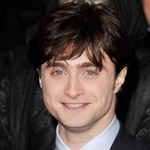 Nov 21, 2011
This Thursday, Dan Radcliffe and the rest of the cast of "How to Succeed in Business…" will be appearing in the annual Macy's Thanksgiving Day parade:
The parade airs on NBC on November 24 from 9am to noon. There's no word
yet on when Radcliffe and the "How To Succeed" gang will be strutting
through NYC, but even if you miss the live event, there will be a recap
from 10pm to 11pm that night hosted by Matt Lauer.
You can read the rest of the article here. Many thanks to WeenyOwl for the tip!