Translated Selections from Harry Potter Novels Released Online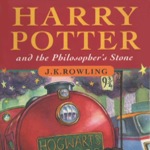 Nov 29, 2011
Researchers at the University of Calgary have complied a one-of-a-kind collection of 70 translations of "Harry Potter and the Sorcerer's Stone" novels and have published selections from those translations online, reports the Vancouver Sun. Geared to educators, students and Potter-fans alike, the resource "will feature images from international dust jackets and audio files with selections from each of the 70 translations, including Afrikaans, Hindi, ancient Greek and Latin." Russian literature professor and the leader behind this project, Nicholas Zekulin, says:
"It's a work which presents real challenges for the translator," said Zekulin. "How do you translate 'quidditch'? Nobody can… The Ukrainian translation is interesting. They don't have (Hogwarts) school, they have an orphanage. And the reason is that in Ukrainian culture, the idea of a boarding school is completely unknown. The only thing they could conceive of as bringing children together was an orphanage."
The 70 translations can be found in the Language Research Centre on the University's website.