Katie Leung to make Stage Debut in 2012, Phelps Twins Open Teenage Cancer Unit in Birmingham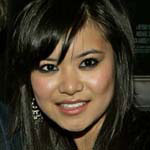 Dec 07, 2011
Playbill.com is reporting that actress Katie Leung (Cho Chang) will make her stage debut this winter in the play "Wild Swans." Leung has been cast as Er-Hong, one of the main characters in the play. "Wild Swans" is based off the memoir of the same name by Jung Chang about a family living during Mao's Cultural Revolution in China.
"Wild Swans" opens February 15, 2012 at the American Repertory Theater in Cambridge, Mass. until March 11, 2012. It will then move to London's Young Vic beginning April 13, 2012.
James and Oliver Phelps (Wesley twins) helped officially open a new teenage cancer unit at Queen Elizabeth Hospital in their hometown of Birmingham. Video coverage of the actors at the opening and speaking to the BBC can be seen here.