Upcoming Projects for the Harry Potter Cast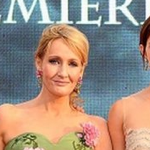 Jul 17, 2011
A new, brief article summarizes what some of the Harry Potter cast – as well as director David Yates and J. K. Rowling – will be moving on to now that the Harry Potter films are finished. Here are what just a few cast members will be doing:
British comedian Robbie Coltrane [Hagrid] will retire the robes of Potter's
lovable giant comrade to take up the role of Lord Dingwall in Pixar's
upcoming "Brave' alongside Potter co-star Emma Thompson (Prof. Sybil
Trelawney, the seemingly absent-minded Divinations professor).
Harry Potter's beau Bonnie Wright [Ginny Weasley] will be breaking from the Weasley
family and hitting the books with the upcoming film "The Philosophers'
about a Jakarta international high school philosophy experiment. Wright
is moving into her third year studying film and television in London.
Additionally, J. K. Rowling has been quoted:
"I'm writing, and I've done quite a lot since finishing Harry Potter,"
she said at the "Deathly Hallows: Part 2″ premiere to MTV News. "I think
I always felt I didn't want to publish again until the last film was
out because Potter has been such a huge thing in my life' she told BBC
News. "I've been writing hard ever since I finished writing Hallows, so
I've got a lot of stuff and I suppose it's a question of deciding which
one comes out first. But I will publish again. In a sense it's a
beginning for me as well as an end."
You can read about what some other cast members are doing here.